With the further development of Exploration of Immunology, our Editor-in-Chief, Prof. Dominique J. Charron, decided to expand the editorial board team of our journal again. We warmly welcome outstanding immunology experts from all over the world to join us.
We believe you will have a rewarding and significant experience if you join us. Also, this could be an excellent opportunity for you to advance your academic career and build up your network.
Joining our Editorial Board, you will enjoy:
▶enhance your popularity. Your name and photo will be displayed on the Editorial Board website;
▶improve your international reputation via the widespread promotion of the journal;
▶build up your network through international communication and collaboration;
▶connect with excellent international peers and gain more scientific cooperation opportunities;
▶stay up to date with the latest research in your field through review work;
▶ invite your friends or colleagues to join the Editorial Board preferentially;
▶organize your own special issues in your field (with honorarium);
▶receive a Certificate of Appointment.
If you have any inquiries about the journal and positions, please contact the Editorial Office (eijournal@explorationpub.com).
Welcome to subscribe to the journal at: https://www.explorationpub.com/Journals/ei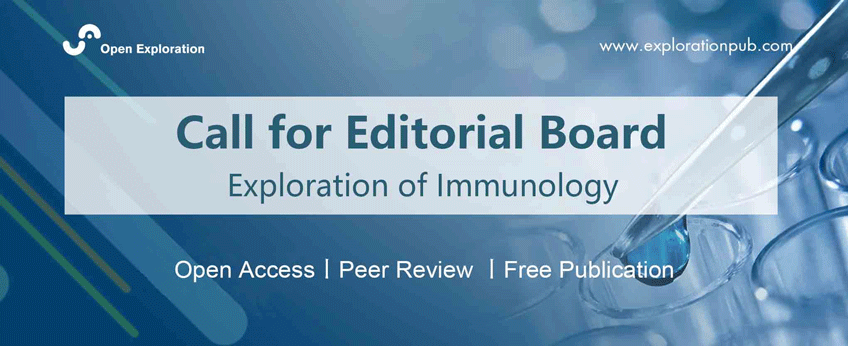 Mar. 2, 2022