Open Exploration Publishing Inc. is proud to announce that its journal Exploration of Targeted Anti-tumor Therapy (ETAT) has passed the scientific quality review and technical evaluation of PMC on 17 August, and will soon appear on PubMed Central (PMC). All articles since its inception in 2020 will be accessible as soon as article uploading is completed.
The PMC archive of biomedical and life sciences journal literature is a valuable and respected resource provide through the courtesy of US National Institutes of Health's National Library of Medicine. The content of PMC is fully searchable via the PubMed search engine. Access to articles indexed in PMC is free to scholars throughout the world. While ETAT is already indexed in DOAJ and Scopus, achieving a list in PMC matches our priority to give authors maximum visibility.
Open Exploration and ETAT appreciate the enthusiastic support and dedicated work by its editorial board members, guest editors, reviewers, authors and readers. The team has worked hard to ensure that papers already published in ETAT represent high quality research in the field of cancer research, and strives to achieve even higher standards in the future so as to become a leading journal in the domain of cancer research.
As a new publisher, this is Open Exploration's first journal indexed in PMC. That's one small step, but one giant leap in developing high-impact journals. In the meantime, Open Exploration will continue to maintain its Free Publication policy, keeping to improve the publication quality to provide better platform for researchers around the world.
August 18, 2022
Latest progress:
All ETAT articles since its inception are accessible on PMC: https://www.ncbi.nlm.nih.gov/pmc/journals/4277/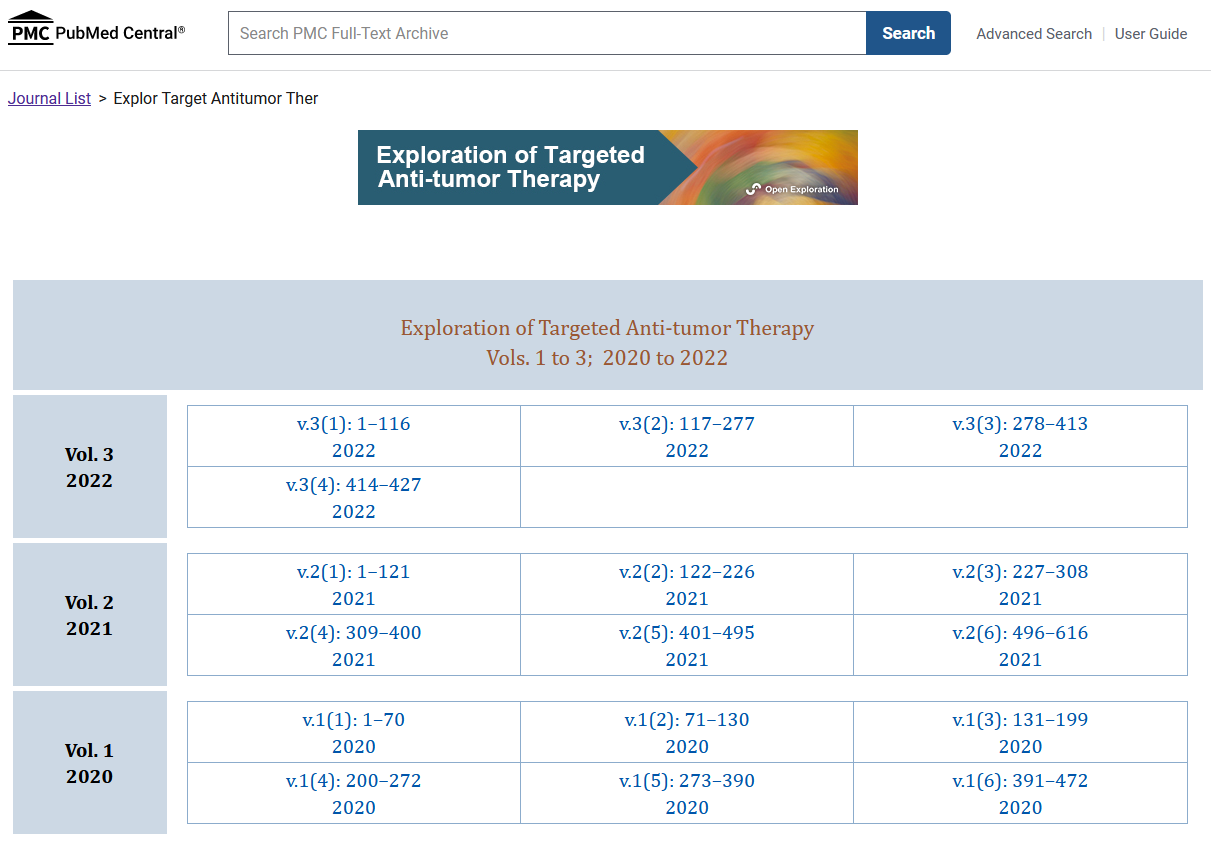 September 1, 2022