Open Exploration Publishing Inc. is pleased to announce that it has reached another landmark - its first milestone for 2022. Two of its journals, Exploration of Medicine (EM) and Exploration of Targeted Anti-tumor Therapy (ETAT) will soon be listed in Scopus, the world's largest abstract and citation base of peer-reviewed articles. Papers published in EM and ETAT will thus enjoy wide visibility in their specific fields but also across disciplines.
Since their launch in February 2020, both EM and ETAT have quickly become respected and influential journals by adhering to the highest standards of academic publishing, as shown in the progress map below. This is due to the commitment of the journals' hand-picked Editors-in-Chief and editorial board members, as well as the journals' authors and supporting staffs at Open Exploration.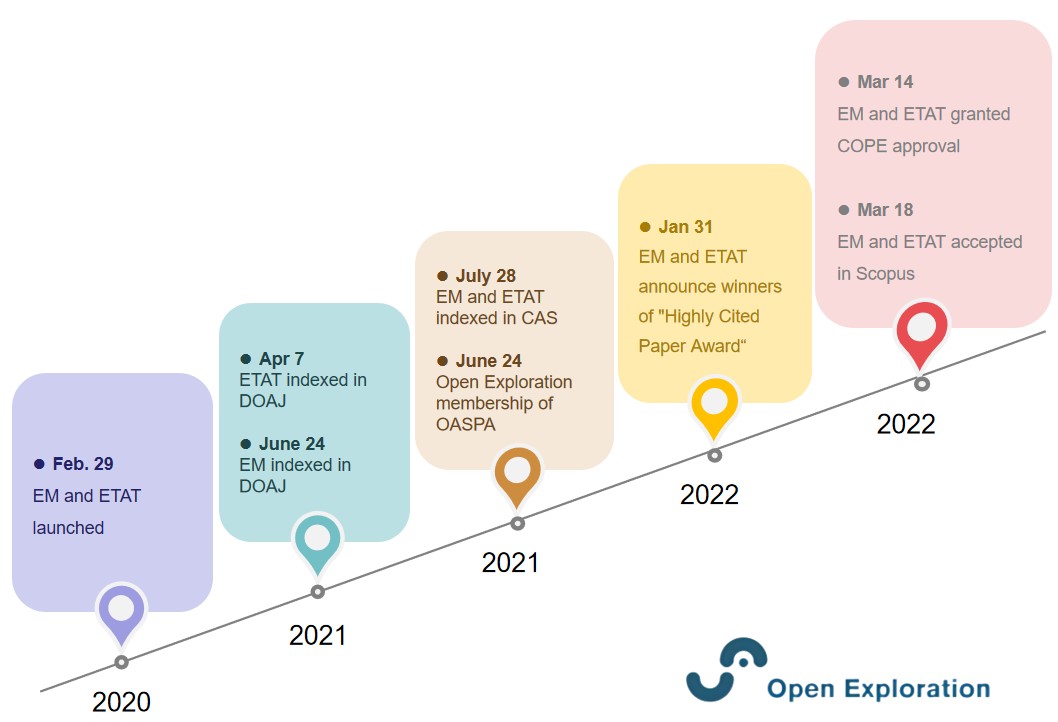 Open Exploration journals contribute and add value to the Open Access scheme by waiving publication fees (APC) without compromising on quality. Open Exploration seeks to reach higher goals by growing its portfolio of journals while strengthening its existing journals.
March 21, 2022