With great honor, we announce that Prof. Stefan R. Bornstein has been officially appionted as the first Editor-in-Chief of Exploration of Endocrine and Metabolic Disease (EEMD) since November 2022.
Professor Stefan Richard Bornstein is Chair and Director of the Department of Internal Medicine of the University Clinic Carl Gustav Carus Dresden and Chair of endocrinology and diabetes as well as TransCampus Dean at the Kings College London, UK.
The clinic of Prof. Bornstein has a center for preventive medicine, especially of prevention of diabetes and metabolic disease which is world renowned. The centers host the leading diabetes program in their countries with state of the art diabetes foot clinic, a large insulin-pump clinic, the only islet transplantation program in Germany and one of the largest programs for metabolic and bariatric surgery in the United Kingdom. The University Clinic Dresden in the department of Prof. Bornstein encompasses the largest lipidapheresis and apheresis center in an academic institution in the world. There is a special focus on high potential and stress related disorders. The University Clinic Dresden offers therefore all modern therapies and state of the art medicine at the highest level. Prof. Bornstein is member of the German Academy of Science, has been collaborating with several Nobel Laureates and published over 600 peer reviewed publications and book chapters. He received the Federal Cross of Merit of Germany (Bundesverdienstkreuz 1. Klasse) by President Walther Steinmeier. Moreover, he is an Honorary Professor of different universities in Europe, United States and Asia and is frequently presenting his work in university hospitals, television and media around the world. More information about Prof. Stefan R. Bornstein can be found at https://orcid.org/0000-0002-5211-2536.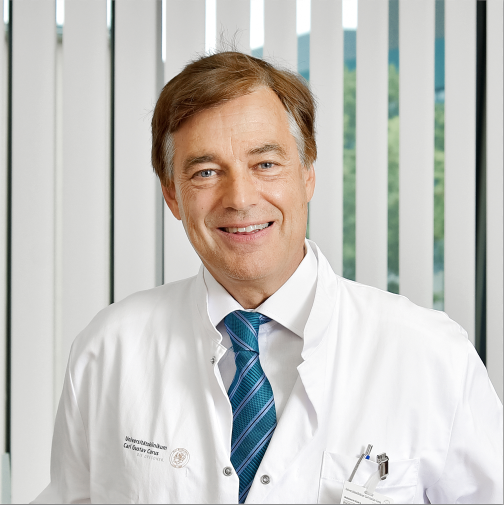 Exploration of Endocrine and Metabolic Disease (EEMD) is a new open access journal. This Journal, at this moment free of charge, aims to provide an open forum for both basic and clinical topics in the field. Few areas in Biomedicine have seen such a dramatic development in recent years as the field of Endocrinology and Metabolism. In the mean time more than half a billion people in the world suffer from diabetes and metabolic disease, which constitutes a major challenge for our health care systems. Metabolic disease has also been the major risk factor for severe course of disease in the COVID-19 pandemic. Exploration and better understanding and improved treatment for diabetes and metabolic and endocrine diseases is therefore badly needed, not only for the scientific community but for our entire society. The Journal welcomes submissions for all areas of basic and clinical Endocrinology and Metabolism. This will include the interface to other comorbidities including mental diseases, cardiovascular disease and infections and cancer. The Journal will also aim to bridge the scientific community to innovations in translation to start-up companies and industry. EEMD will publish original articles reviews, clinical protocols, clinical studies, commentaries, perspectives editorials, notes on innovations that may change the management of patients in the field of Endocrinology and Metabolism. There will be on the regular bases special issues exploring recent advances in cutting edge research and novel topics in the field. I am looking forward to your contributions and to the open discussion of the exciting challenges in our field.
Stefan R. Bornstein
Editor-in-Chief of Exploration of Endocrine and Metabolic Disease
Exploration of Endocrine and Metabolic Disease (EEMD) aims to publish papers of the highest quality and significance in all areas related to Endocrinology and Metabolism and will under the leadership of Prof. Stefan R. Bornstein as well as with the full assistance from the editorial office at Open Exploration be dedicated to making the journal become an open and free platform that provides high quality research and comprehensive service to the scientific community.


Best wishes to Exploration of Endocrine and Metabolic Disease and welcome to join us as readers, authors, reviewers and editors!