With great honor, we announce that Prof. Fernando Pérez-Ruiz has been officially appionted as the first Editor-in-Chief of Exploration of Musculoskeletal Diseases (EMD) since March 1st, 2022.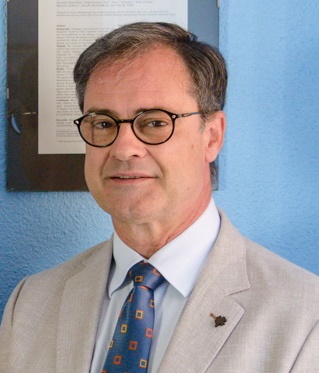 Prof. Fernando Pérez-Ruiz is the Senior Consultant and Chief of the Rheumatology Division in Cruces University Hospital, Head of the Investigation Group for Arthritis at Biocruces Health Research Institute, and Associated Professor of the Department of Medicine in School of Medicine and Nursery at the Basque Country University in Spain. He has collaborated with the European League Against Rheumatism (EULAR) 2006 and 2016 recommendations for Gout management, the ACR Guidelines for gout 2012, the OMERACT special interest group for gout, and the T2T 2016 initiative for gout. He founded and coordinated the Crystal-induced Arthritis Study Group of the Spanish Society for Rheumatology (SER) and coordinates the SER-Guidelines 2013 and 2020 update for the management of gout. More information about Prof. Fernando Pérez-Ruiz can be found at orcid.org/0000-0002-5268-1894; Scopus Author ID: 7004227742; ResearcherID: X-1980-2019.
"I feel honored to serve as the newly appointed Editor-in-Chief of Exploration of Musculoskeletal Diseases (EMD). EMD will give investigators, scientists, and clinicians the opportunity to publish and share outstanding knowledge from basic to clinical science including topics on pharmacology, imaging, surgery, physical therapy, and outcomes related to the treatment of musculoskeletal diseases. With the increasing knowledge on pathophysiology and therapeutic targets for chronic inflammatory diseases, new medications yet available and also those upcoming, as well as the increasing outbreak of health outcomes in health services management and clinical practice will surely change the landscape of musculoskeletal diseases in a near future. With the infrastructures and support of Open Exploration Publishing services, the new EMD journal seeks to become a reference in this new landscape for musculoskeletal diseases."
Fernando Pérez-Ruiz
Editor-in-Chief of Exploration of Musculoskeletal Diseases
Exploration of Musculoskeletal Diseases (EMD) is an open access peer-reviewed journal aiming to explore all aspects of musculoskeletal diseases. Under the leadership of Prof. Fernando Pérez-Ruiz as well as the full assistance from the editorial office of Open Exploration, we are dedicated to making the journal an open and free platform for scholars to share explorations and knowledge of this field, including but not limited to epidemiology and outcomes, basic science and pathophysiology, clinics, as well as therapy.
Very welcome to join us as readers, authors, reviewers and editors!