WIth great honor, we announce that Prof. Dirk M. Hermann will officially be the first Editor-in-Chief of Exploration of Neuroscience (EN)since February 1st, 2022.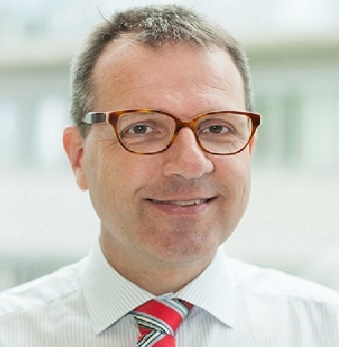 Prof. Dirk M. Hermann obtained his MD from Justus Liebig University Gießen/ Germany in 1995. After postdoctoral studies at the Max Planck Institute of Psychiatry in Munich and Max Planck Institute for Neurological Research in Cologne, he performed his clinical training at the Department of Neurology at Eberhard Karls University in Tübingen, before becoming associate professor and consultant at the Department of Neurology at the University Hospital Zurich/ Switzerland. Currently, he is Professor of Vascular Neurology, Dementia and Ageing Research at the University Hospital Essen/ Germany. His research centers on the promotion of tissue remodeling and neuroplasticity in the ischemic brain. As author of more than 300 peer-reviewed articles (H index of 70 in GoogleScholar), Prof. Dirk M. Hermann has made seminal contributions on strategies that enhance neurological recovery and neuronal rewiring in the stroke recovery phase.
"It is a great pleasure to serve as the newly appointed Editor-in-Chief of Exploration of Neuroscience (EN). EN will be a strong platform for the publication of groundshaking, cutting edge science that will expand our knowledge of neurological diseases and disease treatment. Advances in molecular, cellular and system neurosciences have greatly expanded our understanding of the healthy and the injured brain in recent years, which has set up fascinating perspectives for the development of new treatment options. With the infrastructures and support of Open Exploration Publishing services, the new EN journal seeks to become a reference in discovery and education in neurological diseases."

Dirk M. Hermann
Editor-in-Chief of Exploration of Neuroscience
Exploration of Neuroscience (EN) aims to attract and broaden access to all significant findings related to nervous system function and dysfunction and will under the leadership of Prof. Dirk M. Hermann as well as with the full assistance from the editorial office at Open Exploration be dedicated to making the journal become an open and free platform that provides high quality research and comprehensive service to the scientific community.
Best wishes to Exploration of Neuroscience and welcome to join us as readers, authors, reviewers and editors!