Dr. Rafael Franco has been appointed Editor-in-Chief of Exploration of Neuroprotective Therapy, a three-year post that takes effect in January 2021.
Dr. Franco is Professor of Biochemistry and Molecular Biology at the University of Barcelona, where he leads the Molecular Neurobiology laboratory. In addition, he is head of the 201 research group within the Network Center for Neurodegenerative Disease Research (CiberNed; https://ciberned.es/). He has published more than 450 papers with >20,000 citations (source ResearchGate)in the Neuroscience and Immunology fields and their intersection. He is a coinventor of patents related to neuroprotection (inhibitors of phosphodiesterase V and inhibitors of histone deacetylases). His laboratory is currently conducting translational research on neuroprotective approaches to synucleinopathies and amyloidopathies, and multiple sclerosis. More about Dr. Franco, please find at ORCID:0000-0003-2549-4919, Scopus ID: 7202551094, ResearcherID: C-3694-2015.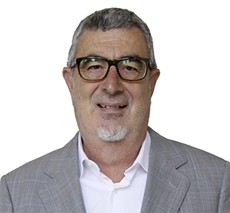 "Neuroprotection encompasses from prevention of neuronal cell death to strengthening neurotransmission at the local and circuit levels and in both the central and the peripheral nervous systems. A challenge in the field is to test for the efficacy of neuroprotective interventions as there are not suitable biomarkers and, accordingly, primary outputs in clinical trials cannot, at present, appropriately address the therapeutic potential of a given intervention. Exploration of Neuroprotective Therapy (ENT) seeks to report on research helping in overcoming constraints and face challenges also filling an important niche that encourages the exchange of ideas and results between researchers from different disciplines."
Rafael Franco
Editor-in-Chief of Exploration of Neuroprotective Therapy
The journal is interested in diseases affecting both the central and the peripheral nervous systems (including mental health, autism, hypoxia, etc.). Appropriate topics include, but are not limited to, mechanisms of neurodegeneration, mechanisms of neuroprotection, neuron-glia interactions, pharmacological interventions in vivo and in vitro, evaluation of current therapies, therapeutic targets, epidemiological approaches, biomarkers, imaging and diagnostic tools for assessing neuroprotection, brain drug penetrance and brain drug metabolism, natural products, non-pharmacological therapies including deep brain stimulation, and herbal-based therapy, gene therapy approaches, antioxidants as neuroprotectants, regulatory challenges in approving neuroprotective drugs/interventions. The journal welcomes papers of the highest quality and significance in all areas related to Neurodegeneration/Neuroprotection/Neurorestoration, including authoritative assays on regulatory challenges. Priority is given to work providing translational advances, fundamental insights, authoritative opinions and novel perspectives.
After rounds of communication, we come to be certain that Dr. Franco as Editor-in-Chief can take the helm and lead the journal to thrive and stand out in times when "open access Neuroscience journals with no fee for authors are needed" as he said. We are fortunate to have such an inspiring and talented leader with ENT to open a new chapter of the journal.
There is a long and long way to go for sure. Under the leadership of Dr. Franco, we are confident of making the journal a platform that disseminates the high quality research and better serves to find efficacious neuroprotective interventions.
Please join us in wishing Dr. Franco and ENT the perfect companions on this long journey.
Published: December 4, 2020