We are eager to announce the appointment of Dominique J. Charron and Reem Al- Daccak as Editor-in-Chief and Adjunct Editor-in-Chief of Exploration of Immunology (EI), as of September 1st, 2020.
EI positions itself as an open access peer-reviewed journal aiming to explore all aspects of immunology. Prof. Charron and Dr. Al-Daccak will work together to build an open platform for scholars to share explorations and knowledge and to contribute to the academic, translational, and clinical development of the field of immunology.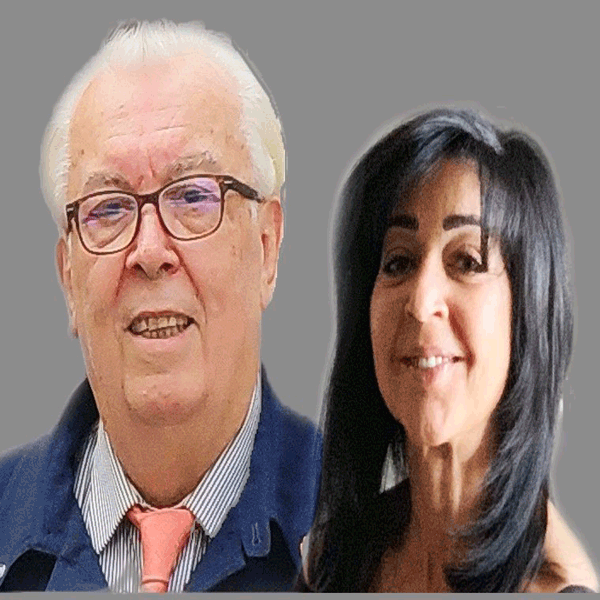 "Linking basic & conceptual science to fast-track translational development puts forth immunology as a prime actor and integrator of modern biology & medicine. Viewed as an influential basic and clinical discipline, immunology provides unique biomarkers as well as innovative therapies paving the way for the fast development of current precision medicine. Reporting research with novel insights and solid significance in all aspects of immunology, Exploration of Immunology seeks to build an international forum on contemporary immunology. We welcome high quality author articles that would contribute to building a scientific and educational platform and further highlight the development and recognition at the forefront of basic, translational, and clinical Immunology".
Dominique J Charron MD, PhD
Editor-in-Chief
Reem AL-Daccak PhD
Adjunct Editor-in-Chief

Dr. Charron is Professor of Immunology at Paris University former Director of INSERM UMRS 940 and Head of the 'Jean Dausset' Histocompatibility & Immunogenetics Laboratory at Saint-Louis Hospital. Past President of the International Histocompatibility council (IHC), chairman of the 12th International Histocompatibility Workshop & Conference (IHWC) & President of the European Foundation of Immunogenetics (EFI) he is the Founder President of HLA & Medicine & founding member of the European Institute for System Biology & Medicine. With more than 500+ publications, Dr. Charron and his group have made remarkable achievements in immunogenetics molecular & cellular immunity.
With over 25 years of experience in the field of biomedical research, Dr. Reem Al- Daccak has established herself as an academic leader in the field of immunology and transplantation immunology. She specializes in immunology of stem cells and possesses a strong immunological/medical background for understanding pathogenesis and treatments. Most notably, Dr. Al-Daccak is known for her developments in avoiding adverse immune reactions in transplant and stem cell-based therapeutic models, leading to novel advances in the field of translational medicine.
With the leadership of Prof. Charron and the participation of Dr. Al-Daccak, two excellent and passionate experts in the field, Exploration of Immunology will get professional and advanced guidance in immunology and we believe EI will be among leaders in the field of immunology in the near future. Welcome to join us to run the journal and to make the next milestones in immunology together with Prof. Charron and Dr. Al-Daccak.
Published: August 21, 2020