Exploration of Targeted Anti-tumor Therapy (ETAT) invites researchers and experts from around the world to submit their research and publish their outstanding work in this new peer-reviewed journal.

About Exploration of Targeted Anti-tumor Therapy
Exploration of Targeted Anti-tumor Therapy, a peer-reviewed, open access online journal which is published and owned by Open Exploration. The journal publishes multiple types of articles, including Original Articles, Reviews, Meta-Analyses, Systematic Reviews, Case Reports, Commentaries, Editorials, and Letters to the Editor. The journal will provide a platform for publication of studies on all aspects of the development of targeted anti-cancer drugs and will appeal to a broad range of readers. The journal charges authors zero publication fees.

ETAT seeks articles on all aspects related to the development of targeted therapies, from the development of new chemical entitites, and identification and validation of targets, through to clinical exploration, including the evaluation of bio-markers of activity and toxicity.
Submission and Review Process
Exploration of Targeted Anti-tumor Therapy is looking forward to your submission. Please send your paper or queries about the journal to the editorial office (etatjournal@explorationpub.com). Author Instructions and manuscript templates are available at https://www.explorationpub.com/Journals/etat/Author_Instructions. The journal adopts a strict single-blind peer review model which is explained in more detail at Editorial Process. The ScholarOne system for online submission and review will be available soon.

Distinctive Features of ETAT
The following features have been adopted to ensure that ETAT develops into a competitive, multi-disciplinary journal and to appeal to a broad range of authors and readers.
★ Open Access—Articles published with ETAT are freely and permanently accessible online immediately upon publication. Anyone can use, share and distribute the articles without any charge under the Creative Commons Attribution 4.0 as long as the appropriate credit is given.

★ Strict Review Process—Each paper published with ETAT will go through a strict review process including initial check, peer review and editor's review. ETAT is committed to a professional peer review whereby expert reviewers are carefully selected to give a just and thorough review to manuscripts, and to provide timely and helpful comments on submissions.
★ No Article Processing Charges—To attract more high quality submissions, ETAT charges zero article processing fees to authors or their affiliations. Article processing charges are fully covered by Open Exploration. Authors or their institutions don't need to pay any fees whatsoever.
★ Authors Hold Copyright—Authors own the copyright of their work under our open access policy with the CC BY license.
★ Wide Promotion of the Research—ETAT employs various approaches to promote published articles, such as social media Linkedin Twitter, email shots, notification messages, academic meetings or conferences, as well as editorial board promotion.
★ Rapid and Professional Publication—ETAT adopts state-of-the-art review systems and works on a massive review pool in order to speed up the submission to publication process. We are supported by a world-leading publication team to maintain the accuracy and superior design of electronic publication of articles.
Editorial Board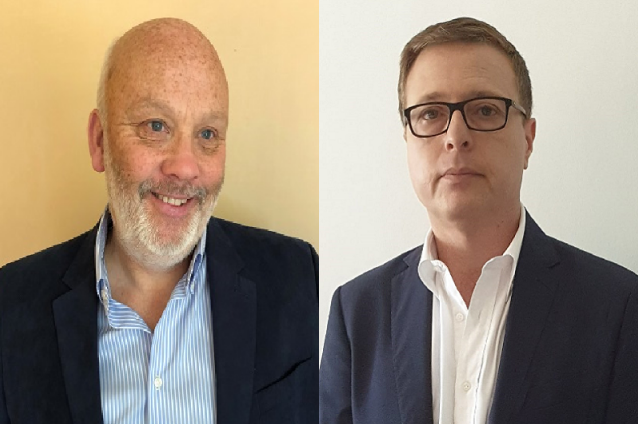 The journal is edited by Dr. Graham Packham (left) and Dr. Nicola Normanno (right). They work as co-Editors-in-Chief of ETAT. Dr. Packham is the Professor of Molecular Oncology at the University of Southampton, United Kingdom, and Dr. Normanno is the Chief of Cell Biology and Biotherapy Unit and Director of Translational Research Department at INT-Fondazione Pascale, Italy.
The rapidly growing Editorial Board currently has talented experts from different countries in Europe, Asia, and North America. The editorial board welcomes researchers with a strong publication record, good organizational skills, and passion for building the journal. Please contact the editorial office etatjournal@explorationpub.com for more information if you are interested. Meet our current Editorial Board at https://www.explorationpub.com/Journals/etat/Editorial_Board.

Open Exploration Publishing—Owner and Publisher
Open Exploration is an academic journal publisher of open access, peer-reviewed online journals, based in New York, USA. Its mission is to facilitate the scientific and technological advance by disseminating high quality content rapidly, widely and freely. Currently, Open Exploration publishes two journals—Exploration of Medicine and Exploration of Targeted Anti-tumor Therapy, which are expected to be flagship journals. It plans to launch a series of "Exploration" journals covering all science research. The publisher will provide full and all-round supports to the development of all journals.